Lexington Mural Challenge
Lexington Mural Challenge
Lexington has beautiful, imaginative and thought-provoking street art at nearly every turn. Created by both high-profile commissioned artists and anonymous painters alike, these murals continue to shape the city of Lexington and are just waiting to be discovered.

Click here to see a map of all the Murals!
Lexington Mural Challenge
Mobile exclusive
Instantly delivered via text and email
No apps to download
How this Pass Works

Step 1 - Get Your Pass
Sign up for the pass by clicking the link above to get started. You'll receive an email or text immediately.

Step 2 - Receive Text
After you receive the email or text, your pass will be ready. Since it's a mobile-exclusive pass, be sure add it to your home screen for easy access!

Step 3 - Redeem
Visit the murals and check-in using their GPS location. After visiting 6 different murals, you can pick up your prize poster at the Lexington Visitors Center!
Included Venues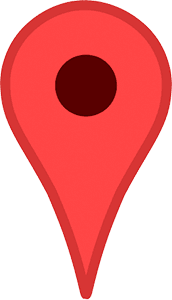 See locations on an interactive map.
These dimensional cubes wrap around the corner of the building in the Warehouse Block, creating a great mural selfie spot! Mural Artist: Snub23
A Tradition of Music on N Lime
Focusing on the history of blues music in the Limestone area, this celebratory mural is on the façade of Al's Bar. It is one of two music-centric murals in Lexington, the other being Odeith's "Louis Armstrong."
Animal Spirits, Three Elements
This Lexington mural, installed in October as part of PRHBTN 2016, is based on the three elements water, earth and air, and is one of the duo's widest collaborative efforts. Mural Artist: Key Detail and Yu-Baba
This mural was painted as a memorial to Anita Franklin, one of Lexington's most passionate activists. After her son was shot and killed, Franklin dedicated her life to the safety and equality of the city. Mural Artist: Keaton Young
This mural was painted by BroCoLoco to coincide with the renaissance of the hip North Limestone area. It can be found on the side of Vintage on Lime shop. Mural Artist: BroCoLoco
Buy the Ticket, Take the Ride
Mural by Higher Level Art on one end of The Burl live music venue. Created as part of the 2016 PRHBTN St and Art Festival. Painted by the Ohio-based art collective Lions Grip, an art collective formerly known as Higher Level Art and consisting of Art Academy of Cincinnati professor Matthew Daylor and two former students, the mural ties in visual reference to the nearby historic train tracks with a quote by famous Kentuckian Hunter S. Thompson. Mural Artist: Higher Level Art
Show more
This mural was created by Jessica Sabogal, a first-generation Columbian-American graffiti artist. Her art serves as a creative outlet of adoration for women with stories often untold, and Daughter of Immigrants does just that. Mural Artist: Jessica Sabogal
An ode to Dolly Parton, a true Southern woman. Mural Artist: ArtFX
Murals created by artist Christine Kuhn depicting and celebrating historical figures from the history of Dunbar high and the Lexington Community. Mural Artist: Christine Kuhn
Born and raised in Lexington, artist Alexandra Pangburn moved to Colorado and turned her business of pet portraits into large scale murals. With her work all over Denver, Alex partnered with PRHBTN in 2019 to paint this regal fox in her hometown. Her passion for flora and fauna reigns in her work and she works to bring light to species that people may or may not be able to see at such a large scale. Mural Artist: Alexandra Pangburn
Show more
A beloved piece of street art features a mouse with a shield, defending off a pouncing fox. Mural Artist: Unknown
Painted for the 10th annual festival from PRBHTN and serves as the background to Harrison Elementary School's playground
A collection of murals can be found on the Kentucky for Kentucky Fun Mall building in NoLi. Honoring Kentucky-born Harry Dean Stanton and Muhammad Ali, duo Graham Allen and Geoff Murphy created the portrait murals. You can find their John Prine portrait across town on Leestown Road. Mural Artist: Graham Allen and Geoff Murphy
Featuring Left Handed Wave's signature man in a bunny suit, this mural welcomes visitors to the Northside's Parachute Factory art gallery. Mural Artist: Left Hand Wave
Another mural from local artist Wylie Caudill. You can find more of his murals throughout the Bluegrass, with several in Lexington. Mural Artist: Wylie Caudil
Perhaps the most head-turning and controversial mural in Lexington is the 75x270 foot MTO mural on the side of the Pepper Distillery Warehouse in the Distillery District. MTO is known for painting giant murals of famous celebrities but this particular character is not one. Mural Artist: MTO
A simple mural in the Woodland shopping district, this piece celebrates love for Kentucky. Mural Artist: Unknown
Painted by local artists, the owners of Apollo Pizza got permission to have John Prine's likeness on their building from John Prine's wife herself! After Prine's death in 2020, the spot became a make-shift memorial for this beloved musician, whose parents were born and raised in Kentucky. Mural Artist: Graham Allen
This mural features five thoroughbred horses leaping off an empty equestrian pedestal as keffiyeh print from the United Arab Emirates unfurls in the background. It can be found on the side of West Sixth Brewery. Mural Artist: Unknown
Letters of Gratitude: Dear Mom
Artist Alice Mizrachi commissioned a few local artists to assist her on this nearly eighty foot wide mural dedicated to mothers. This mural is along the newly constructed Town Branch Commons trail and welcomes visitors to the East End. Mural Artist: Alice Mizrachi
A collection of murals can be found on the Kentucky for Kentucky Fun Mall building in NoLi. Local artist Wylie Caudill painted this classic Lexington Rainbow. Snap some shots of famous Kentuckians and strike your best pose in front of the rainbow. Mural Artist: Wylie Caudill
Lilly and the Silly Monkeys
Part of a storybook series by Herakut, Lily and the Silly Monkeys was created in 2012. German artists Hera and Kut joined forces under the name Herkut to erect murals around the world. Its sister mural, Where Dreams Come From, is found on N Limestone. Mural Artist: Herakut
Standing 60 ft high on the back of the Kentucky Theatre, this colorful kaleidoscope mural is, as far as we know, the world's largest mural of Abraham Lincoln. It was painted by acclaimed Brazilian street artist Eduardo Kobra, whose other works can be found all over the world in cities like New York, LA, and Moscow. Mural Artist: Eduardo Kobra
Show more
This mural lives on the side of Crossings Bar in downtown and features a creature sleeping in a tree. Mural Artist: Unknown
This mural by Mexican artist Said Dokins is in the courtyard at the Loudoun House. Dokins' mural is inspired by calligraphy and graffiti, of twisting symbolic orders and of political enunciation. Mural Artist: Said Dokins
Celebrating the storied musical past of Lexington's East End, this 30x70 ft Louis Armstrong mural was painted by renowned graffiti artist Sergio Odeith after his first Lexington mural was accidentally power-washed away. Mural Artist Sergio Odeith
Love Letter to the East End
Commissioned by DV8 Kitchen, Garrett Rea is a Lexington artist who created this graffiti-style skyline of Lexington for the new East End DV8. This love letter to the East End is on the new DV8 building. Mural Artist: Garrett Rea
Unveiled in 2017, this 30x30 mural was erected to commemorate the 100th birthday of the legendary Man O' War, one of the greatest racehorses of all time. The artist, Agustin Zarate, is a longtime Lexington resident and was selected by Mt. Brilliant Farm for his authenticity in capturing Man O' War's greatness. Mural Artist: Agustin Zarate
Show more
Portrait of Sweet Evening Breeze, a Lexington icon and pioneer of the local drag scene. By artist Gaia, the mural was commissioned by PRHBTN in 2021. Mural Artist: Gaia
A collection of murals can be found on the Kentucky for Kentucky Fun Mall building in NoLi. Honoring Kentucky-born Harry Dean Stanton and Muhammad Ali, duo Graham Allen and Geoff Murphy created the portrait murals. You can find their John Prine portrait across town on Leestown Road. Mural Artist: Graham Allen and Geoff Murphy
Lexington artist Ciara LeRoy wanted people to stop and think about what this piece means to them. She says it is to encourage and uplift African Americans and to challenge others to advocate for the Black community. Mural Artist: Ciara LeRoy
It's based on the idea of ​​starting fresh every day, and New Vista is always helping people recover from mental and substance abuse. Mural Artist: Casey McKinney
Portugese artists MrDheo and Pariz One teamed up to bring this eccentric mural to Jefferson Street. Divided into several sections, the mural features vintage oversized artwork in vibrant, eye-catching colors. Mural Artist: MrDheo and Pariz One
By local artist Joe King, this mural tells the story of the Oracle of Delphi and brings life to this corner of Transy's campus. Mural Artist: Joe King
Belgian street artist ROA painted this mural. A somewhat elusive artist, ROA often plays with the concept of life and death in his paintings, and has an affinity for including animals and rodents in his work. If you turn around and look at the side of Minton's, you'll see another eclectic painting of a tiny elephant carrying a purse. Mural Artist: ROA
Show more
The Devil is in the Detail
Celebrating the power of women, this mural by street artist ELLE was painted in 2019 for the PRHBTN festival. Mus=ral Artist: ELLE
The mural on the exterior of the downtown hair salon The Hive was created by Michelle Newby-Armstrong, a Lexington-based art teacher at Cardinal Valley Elementary, with contributions by three groups of students and fellow local artist Graham Allen. Newby-Armstrong said her goal with the mural, which was completed in 2016 and partially funded from a LexArts community arts development grant, was to raise awareness about the declining honeybee population, an interest of hers that stems from a love of nature as well as science-based activities she has done with her elementary students. Mural Melissa Newby-Armstrong
Show more
Los Angeles artist Andrew Hem has been known to paint other-wordly beings like the ones seen in this mural which was painted in 2014. See if you can spot a Hello Kitty cameo. Mural Artist: Andrew Hem
Third Street Stuff Artwork
The eclectic artwork on this local coffee joint is an attraction on its own! Inspiring quotes, doodles, and more can be found all over this building. It's just an artsy inside as well! Mural Artist: Multiple
By artists Alexandra Pangburn and Aerosol Kingdom, this mural pays homage to Kentucky's cattle industry, often overlooked for bourbon and horses. Mural Artist: Alexandra Pangburn and Aerosol Kingdom
Painted during the COVID-19 epidemic, this mural by SquarePegs embodied Kentucky's motto during the difficult year. Mural Artist: SquarePegs
Painted in October 2014, this colorful mural coats a stairwell inside the Lexington parking garage and features Kentucky's state treet, the Tulip Poplar. Originally from Knott County, Hale is a graduate of the Pratt Institute in Brooklyn. Mural Artist: Lucy Hale
Artist Fintan Magee designed this mural from photos of working parents. Mural Artist: Fintan Magee
Japanese artist Dragon76 painted this mural in 2017 in collaboration with PRHBTN. One of two of his murals in Lexington, this one epitomized his artistic concept theme of coexistence. Mural Artist: Dragon76
Painted by Venezuelan street artist Koz Dos, this mural is a PRHBTN collaboration. Kos Dos's combines graffiti style walls mixed with realistic faces and animals. His work graces walls all over the world, especially throughout South america. This one on the side of the Victorian Square parking garage brings fun and color to Short Street. Mural Artist: Koz Das
Show more
The sister mural to Lily and the Silly Monkeys, this piece was painted by the German duo Herakut. This is another installation in their "Giant Storybook Series" that spans multiple continents. Mural Artist: Herakut
This mural was designed to celebrate African American and minority culture in Lexington. You'll find famous black jockeys, athletes, artists, and more. Mural Artist: Charles Bthree